EDWARD
GARTENBERG
Partner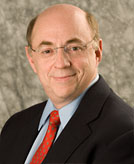 EDUCATION
Columbia Law School
(J.D., 1974)
Columbia College
(B.A., 1971)
BAR ADMISSIONS
California
District of Columbia
New York
PROFESSIONAL EXPERIENCE
Mr. Gartenberg has extensive experience in corporate and securities litigation including federal and state fraud claims, trade secrets, unfair competition and insider trading litigation as well as arbitration claims and SEC, CFTC, state regulatory and FINRA investigations. He is experienced in a wide variety of complex business litigation including fiduciary, corporate governance, partnership and unfair competition litigation.
Mr. Gartenberg was a former Special Counsel, Division of Enforcement, United States Securities and Exchange Commission. He was also a former Special Assistant, United States Attorney Office (Washington, DC). Prior to joining GGHS, Mr. Gartenberg served as the Chair of the Securities Litigation and SEC Defense practice of a major international law firm.
Mr. Gartenberg lectures regularly on securities, partnership, ethics and litigation issues.
PROFESSIONAL AFFILIATIONS
Arbitrator, Financial Industry Regulatory Authority (FINRA)
Arbitrator, American Arbitration Association (AAA)
Partnerships and LLCs Committee, State Bar of California (Chair, 2006 - 2007)
Beverly Hills Bar Association (Former Member of the Board of Governors and Chair, Business Law Section)
PUBLICATIONS
"Annotated Long-Form Operating Agreement" Chapter 9, Forming and Operating California Limited Liability Companies, Third Edition, Continuing Education of the Bar (CEB), 2018.
"Limited Partnerships," Chapter 6, Selecting and Forming Business Entities, Continuing Education of the Bar (CEB), 2019.
"Fiduciary Duties in General & Limited Partnerships," Chapter 2, Understanding Fiduciary Duties in Business Entities, Continuing Education of the Bar (CEB), 2019.
"Fiduciary Duties in LLCs," Chapter 3, Understanding Fiduciary Duties in Business Entities, Continuing Education of the Bar (CEB), 2019.
"Annotated Short-Form and Single-Member Operating Agreements", Chapter 10, Forming and Operating California Limited Liability Companies, Third Edition, Continuing Education of the Bar (CEB), 2017.
"Annotated Short-Form and Single-Member Operating Agreements", Chapter 10 Forming and Operating California Limited Liability Companies, CEB 2014
"SEC Increases its Focus on Investment Scams Exploiting the Immigrant Investor Program, Immigrant Magazine Online, October 16, 2013
"Limited Partnerships," Chapter 6, Selecting and Forming Business Entities, CEB 2012
"Understanding the World of Minority Rights and Fiduciary Obligations," Advanced LLC Issues, December 2010 (National Business Institute)
"The Process of Incorporation vs. LLC Formation," LLC or Inc.? Entity Formation for a Small to Medium Sized Business, December 2009 (National Business Institute
"Avoiding Ethical Pitfalls," Winning Your First Civil Trial, June 2008 (National Business Institute)
"Fiduciary Responsibilities in California Partnerships and Limited Liability Companies," Assessing Building, Preserving and Transferring Value in California LLCs, November 2007 (Lorman Education Services)
"A Review of Fiduciary Duties in California and Delaware Corporations," California State Bar Business Law News, October 2006
"An Introduction to Limited Liabilities Companies," The Ins and Outs of Limited Liability Companies in California, February 2005 (National Business Institute)
"Business & Professions Code §17200 - Recent Developments and a Look to the Future," The California Business Law Reporter, November 2004
"Advanced Partnerships, LLCs and LLPs: Organizations and Operations in California," August 2004 (Lorman Education Services)
"Fiduciary Duties in Partnerships and Limited Liability Companies," California Business Law Practitioner, Winter 2004
"The California Supreme Court Recognizes Holdings Claims for Securities Actions," Mealy's Emerging Securities Litigation, April 2003