EDWARD S.
GELFAND
Partner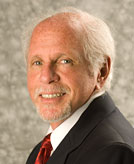 Mr. Gelfand is a business, securities regulation lawyer specializing in public and private securities offerings and syndications, securities compliance, securities transactions, '34 Act public company compliance and filings, merger and acquisitions, start-up businesses, securities arbitration, SEC and FINRA defense, business formation, business structure and planning, corporate compliance and governance, contract negotiation and drafting, and broker-dealer and investment adviser compliance, licensing and regulation. Mr. Gelfand has been engaged in private and government practice in California since 1976. He served as a staff attorney, special counsel, and as a Chief, Branch of Enforcement, in the Los Angeles Regional office of the U.S. Securities and Exchange Commission. He has also served as an arbitrator for the NASD, now Financial Industry Regulatory Authority (FINRA), and has been appointed as a receiver by numerous federal courts.
Mr. Gelfand has and continues to serve as corporate securities counsel for several SEC-reporting public companies. He also serves as corporate counsel to numerous private companies and individuals. Mr. Gelfand has experience across a wide range of industries, including industries related to broker-dealers, investment advisers, pro boxing, renewable energies, aeronautics, auto racing, and real estate. Representative matters include:
Serving as issuer's counsel in equity and debt private placements raising millions of dollars for projects involving, among other things, real estate funds and syndications, solar energy projects, restaurants, mobile home parks, broker-dealer and investment adviser businesses, film syndication and distribution, and race car syndication.
Serving as issuer's counsel in the Long Beach Grand Prix public offering.
Co-counsel advising on securities matters for entertainers and others in their dealings with public companies and stock-based compensation.
Serving as either buyer's or seller's counsel in merger and acquisition transactions involving, among others, an electric vehicle charging unit and related software business, precision parts business and a business involving the purchase, operation and sale of fire-fighting air tankers.
Representing registered representatives, brokers, and investment advisers in SEC and FINRA investigations and enforcement proceedings.
Representing individuals in California state licensing and regulatory review, and related matters, including dealings with the California Department of Insurance and California Department of Business Oversight.
Representing SEC reporting companies in annual compliance requirements including Shareholders' Meetings, Consent Solicitations, SEC Reviews, and regular reporting matters, including 10-K, 10-Q, 8-K, proxy statement, Forms 3, 4, and 5, and Schedule 13D filings.
Mr. Gelfand received a B.A. from Roosevelt University in 1970, and a J.D. from the University of San Fernando Valley College of Law in 1976. Mr. Gelfand is admitted to practice before all state and federal courts in California.